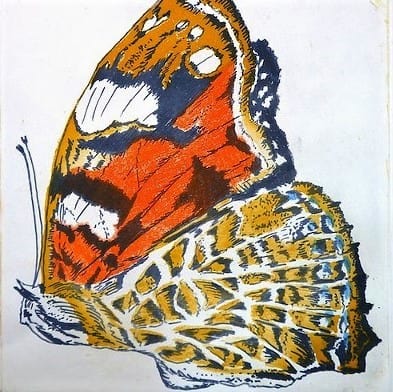 Rosalind Faiman Weinberg
Rosalind.Weinberg@gmail.com
https://rosalindweinberg.com/home.html
Rosalind Faiman Weinberg
I am a mostly self – taught painter and a printmaker who has had the benefit of gifted
teachers in the areas of painting and printmaking. I draw, paint and etch in the styles of
representation, reduction ( the Prairie Prayer Shawl Series) and abstraction.
I paint in watercolors, acrylics, pastels, and pastels on paper, canvas or drafting mylar.
My intaglios are hand pulled prints from copper plate of etchings, aquatints, soft grounds.
Also, lithographs from stone and solar plate and collographs from solar plate.
Recently, I have been using the greener, more environmentally friendly form of solar
print making, where the sun and water replace the acids and petroleum products of
traditional etching. I also embroider some my compositions on canvas.
You can see examples of all of these 2 dimensional art forms on my website.
Work can be purchased in its original form, as one of a kind paintings and drawings,
limited edition prints, or in a few instances, as larger editions of offset prints. I also take commissions.