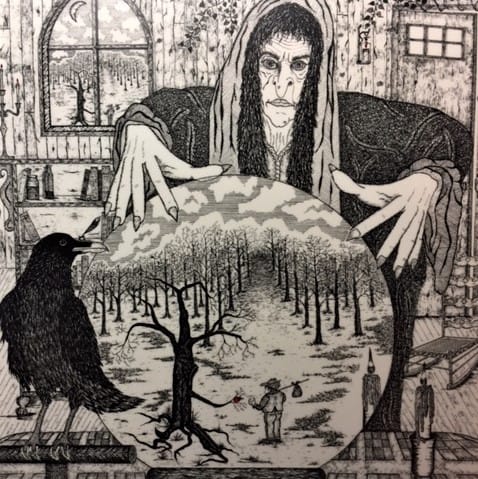 Mike Wallace
When I was very young, my mother was a great inspiration to me in many ways. I was amazed by the way she could freely draw almost anything her mind could imagine or even walk to a piano and play any tune she could hear. Through the art of drawing or the art of music, she was extremely talented.
Early in my youth, I started drawing and had a deep love for it. I would spend many hours sketching whatever was in front of me and even gained recognition with a state award. Through my high school years, I excelled spending most of my time exploring different techniques and styles. Unfortunately, I didn't seek out much help or guidance to develop a greater understanding or knowledge. Starting a family early in life, guided me on a different path and the time and love for drawing became lost.
About six years ago, I was blessed to meet a man who was not only an amazing artist but also an amazing friend. I might also mention he was 91 years old. We spent many hours together with him showing me his way of drawing, using pen and ink to bring his art to life.
It wasn't long before he had me drawing again and showing me how much I had missed the love I had for creating art. Ken Erskine was a mentor to me and my inspiration to begin my creative journey again, doing something that I had misplaced. Now, I spend many hours drawing with pen and ink, trying to express my feelings, thoughts, and ideas. Although my old friend has left me, I carry happiness, emotion, and the ideas that he instilled in me, from simply scratching pen to paper and leaving a trail of black liquid magic.
Now that I am older, not only do I enjoy drawing but also love helping my grandchildren to draw and sharing my knowledge with them. There is nothing greater than watching them create their works of art. I truly regret not drawing all those years but hope to develop my talent in the future.