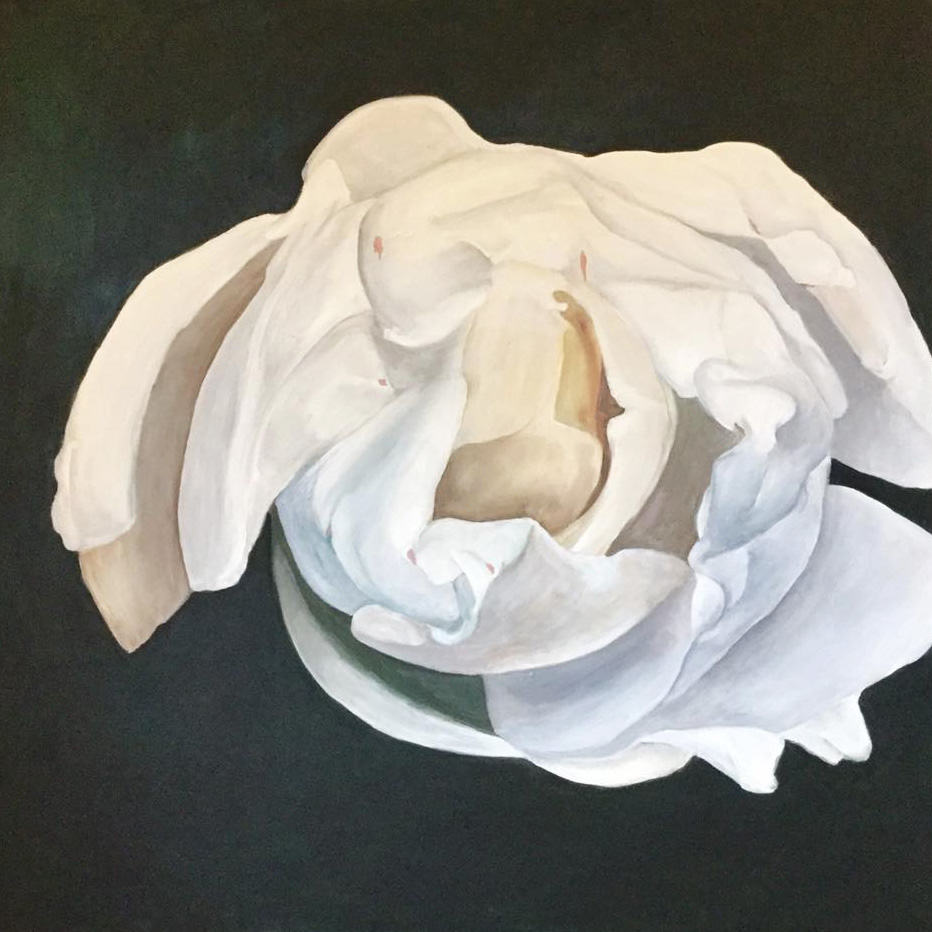 Mary Ciaccio
Even though Mary Ciaccio was born in Minnesota in 1948, she was raised and still lives in central Illinois. The early influences that shaped her were largely her big family of five brothers and three sisters and all that entails in her everyday life. Her passion for art began by observing her oldest brother, Rob Williams, whose style she has always admired. As a girl, Mary became active in the art of her community by creating event posters for the local woman's club. It grew from there when she was chosen to attend University of Illinois' art camp at Monticello's Allerton Park. This experience, along with a nudge from Sister Mary Walters, encouraged her to pursue a bachelor's degree in Art Education.
After a 30 year career in education and raising her family of six children, Mary has come full circle back to her passion, her personal art. You'll find her in her studio creating her paintings that emerge from self-reflection as well as a depth of knowledge coming from life's experiences. Nature organically plays a role in her work with the elements of light, value, surface, and color bringing her paintings to life. There is always an emotional underscore to her work that is passed on to the viewer.
Mary has experimented with many techniques, using various materials, to share her enthusiasm for art's distinction in life.  She has reached other artists in the arena of classrooms for adults as well as reaching future young artists as an Artist-in-Residence for elementary students. She has shown her work in various shows highlighted by a pencil drawn portrait of one of her daughters achieving Best of Show in an Illinois regional art show.
Mary continues to grow in her practice as an artist. She opened her own gallery, The Marm Studio Gallery, in February 2017. Every stroke on her canvas is moving her toward this dream to create a space where others can experience art as both viewers and as artists.