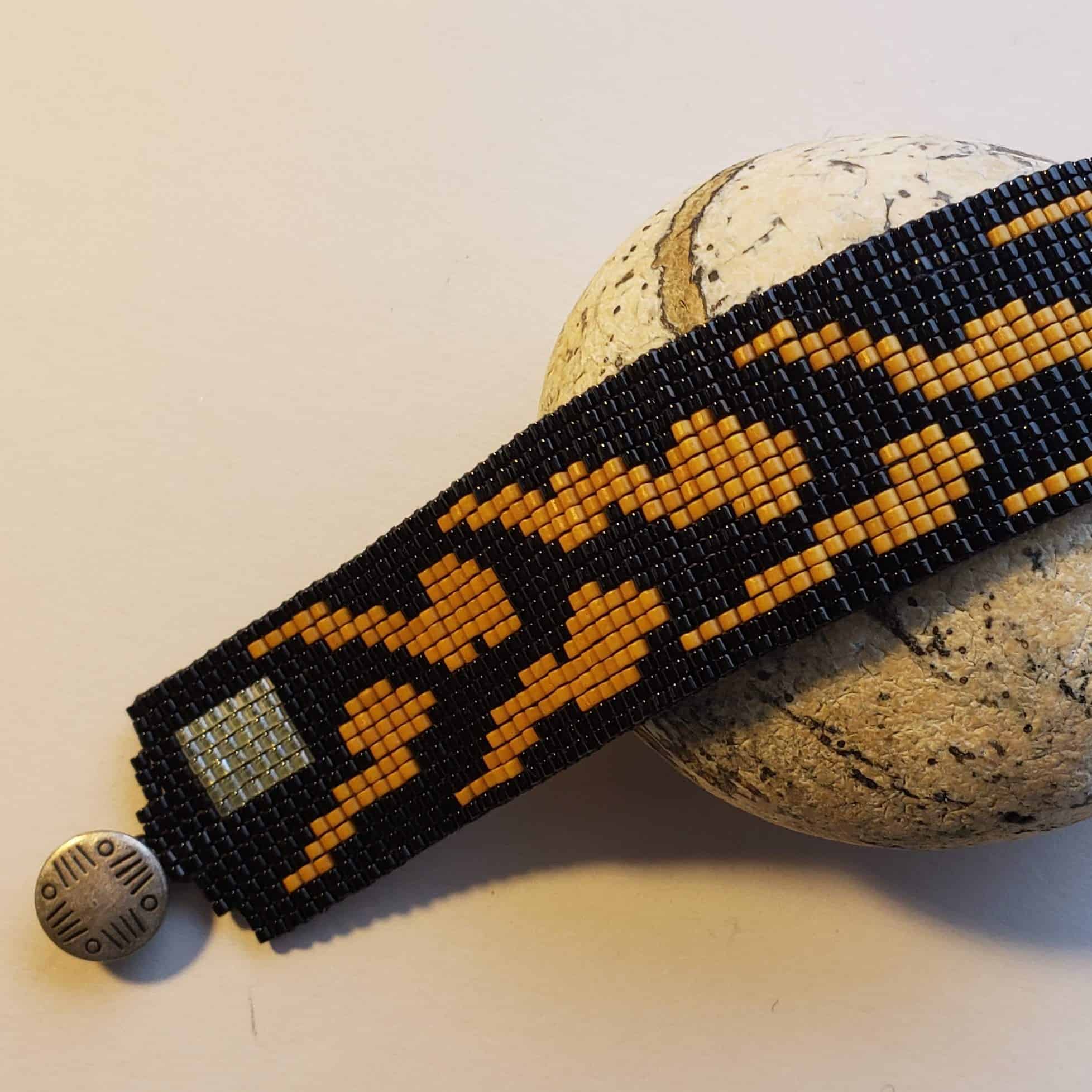 Judie Spencer
BIO:  Judie Spencer is a native of Urbana, Illinois. She graduated with honors from the University of Illinois in 1989, receiving a Bachelor of Fine Arts in Crafts/Metals. As a student, she was employed a the World Heritage Museum (now Spurlock Museum) and continued there for two years after graduation, helping to mount exhibitions and catalogue  collections. Previous to her studies at UIUC, she was Assistant Costumer at Krannert Center for the Performing Arts where she developed skills involved in theatrical costume production for theater, opera, and dance departments. Her life long interest in needlework, textiles and art has lead her down many paths of research and study relating to historic and ethnic clothing and personal ornamentation. In recent years she has focused on loom woven bead work to produce distinctive jewelry and beaded landscapes.
ARTIST STATEMENT: Beads have been used as currency,adornments, status symbols, counting devices and religious objects. They have been part of the human story for thousands of years. They seem to be hardwired into the human brain, eliciting universal emotional responses to their diminutive beauty. They have been produced from hundreds of natural and synthetic materials. Their shapes, sizes and colors are infinite.
I have been working with beads for many years. The pieces are woven on hand built looms using the same basic weaving technique used by indigenous American bead weavers.
My inspirations and muses come from many sources: the colors and forms found in nature, historic costumes, ethnographic expressions of identity and culture over time and place and minimalist sensibilities all inform my work.
I use Japanese round, square and delica beads in all my work because of their uniformity, high quality finishes and wide range of colors.
WEBSITE: www.judiespencer.artspan.com