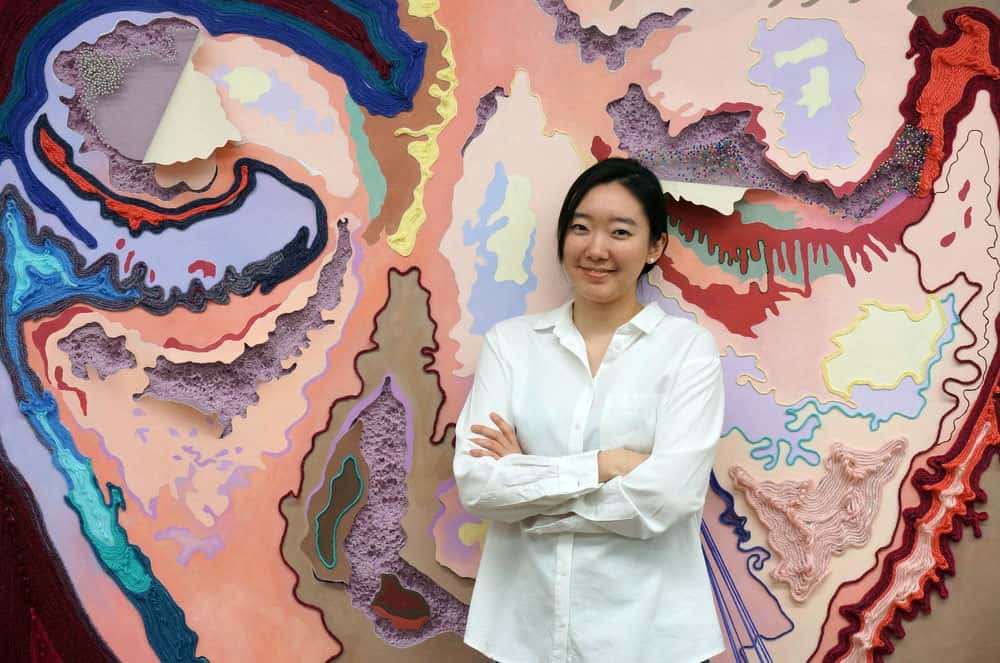 Jihee Lee
As most of my family lives back in South Korea, I have a perpetual longing for my family and my home. In addition to recalling memories and visualizing them, I'm comforted by the knowledge that I will be reunited with my family in the future. However, memories fade as time goes by. I conceptualize ways for my body to absorb my memories so that they might stay longer.
Due to the concerns of losing good memories of my family, fading and changing over time, I want to inject memories into my body cells and infuse my skin with memories so that they are preserved.
I'm interested in visualizing the merging of intangible memories with a tangible body, and how they form my identity. I express how my memory is woven with various sensory information and emotions through the use of the material of thread. It is a metaphor of how finding one memory leads to other memories, just like finding the end of a thread leads to other connected threads. Thread, symbolizing intangible memory, merges with the physicality of paint, which represents my body. This is an expression of how my memory is embedded with my body, which possesses the history of my experience.
www.jiheelee.net