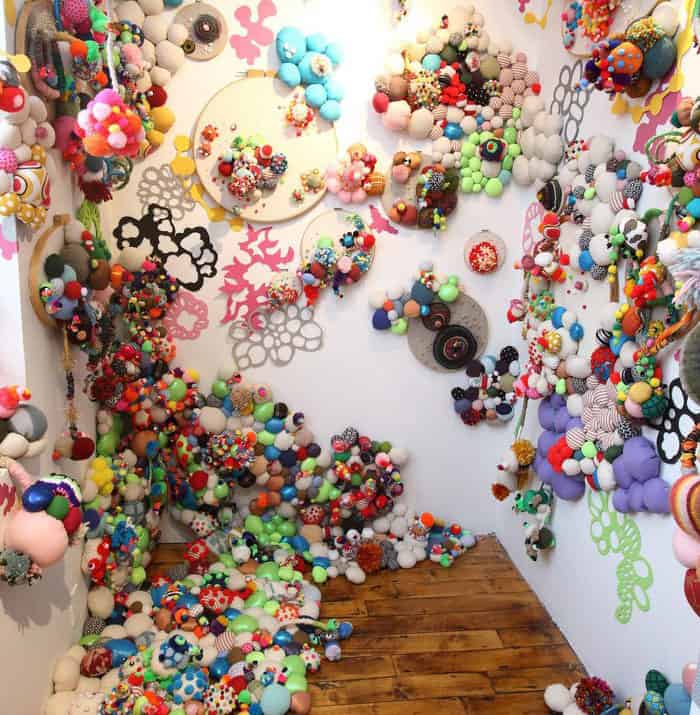 Jan Brandt
https://www.janbrandtartist.com
Jan Brandt
Jan Brandt is an artist working in mixed-media, textiles, printmaking, and
painting. She holds a Bachelor of Science and a Bachelor of Fine Arts, both
from Illinois State University in Normal, IL. She is the owner of Jan Brandt
Gallery located at 1305 Morrissey Drive, Bloomington, IL, curating Visiting
Artist Exhibitions as well as featuring her own work. Brandt's art has been
shown in Venice, Italy, Havana, Cuba, San Francisco and Davis, CA,
Chicago and surrounding areas, New York City, Oberlin, Ohio, Indianapolis
and Evansville, IN, Boston, MA, Champaign-Urbana, and Peoria, IL as well
as in her local community of Bloomington-Normal, IL. Her installation work
was featured in The Illinois State Museum Galleries of Lockport and
Springfield and The Schoenherr Gallery of North Central College in
Naperville, IL. Selected print and online publications include Create!
Magazine, Creative Boom, UPPERCASE, American Art Collector, Studio
Visit, Creative Quarterly, the Journal of Art and Design, fresh
contemporary digest, get_imprinted, Poets and Artists "The New Feminists"
and "Freak Out", Women's Caucus for Art, Studio Break, Artsy Shark, Art
People Gallery and The Dialogist. In 2018, Brandt's work was in a solo
exhibition at Amara in Urbana, IL, The Midwest Open Juried Exhibition at
Woman Made Gallery in Chicago, and The Boston Biennial V at Atlantic
Works Gallery as The First Prize Winner in the Installation Category. Her
work was selected for the "Degrees of Abstraction" group exhibition at The
Argonne National Laboratory Gallery 201 in Lemont, IL. Forthcoming
exhibitions include "Toybox" at Elmhurst College, Elmhurst, IL. She was
featured in the "Thought Provokers" section in Voyage Chicago in Summer
2018. Her solo exhibition "Evolving Allusions" was presented at Illinois
Central College Performing Arts Center Gallery from November 14, 2018
through January 11, 2019. Her paintings and Fiber work will be included in
"The Color Show" during the Boneyard Arts Festival in Champaign in the
Downtown Rogards Building and also at Blue Stem Hall in rural Urbana.
https://www.janbrandtartist.com
https://www.janbrandtgallery.com