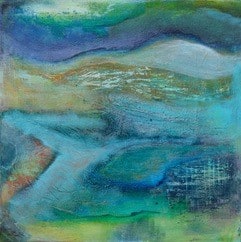 Dana Overman
Contemporary artist Dana Overman creates art that is born from personal introspection of emotion and place.  Her medium may vary but her work is always derived from the core belief that expression through imagery has the power to provoke feelings, tell a story, and perhaps start a conversation.
She has a philosophy of when the world is visualized through the eyes of another our existence can be recognized as singular yet plural, unique yet similar, fragile yet resilient; a delicate balance that can be seen throughout her work.
Dana creates images with acrylic paint on canvas, encaustic encased paintings on wood, and photography.
Contact Info: danaovermanstudio@gmail.com
Website: danaovermanstudio.com