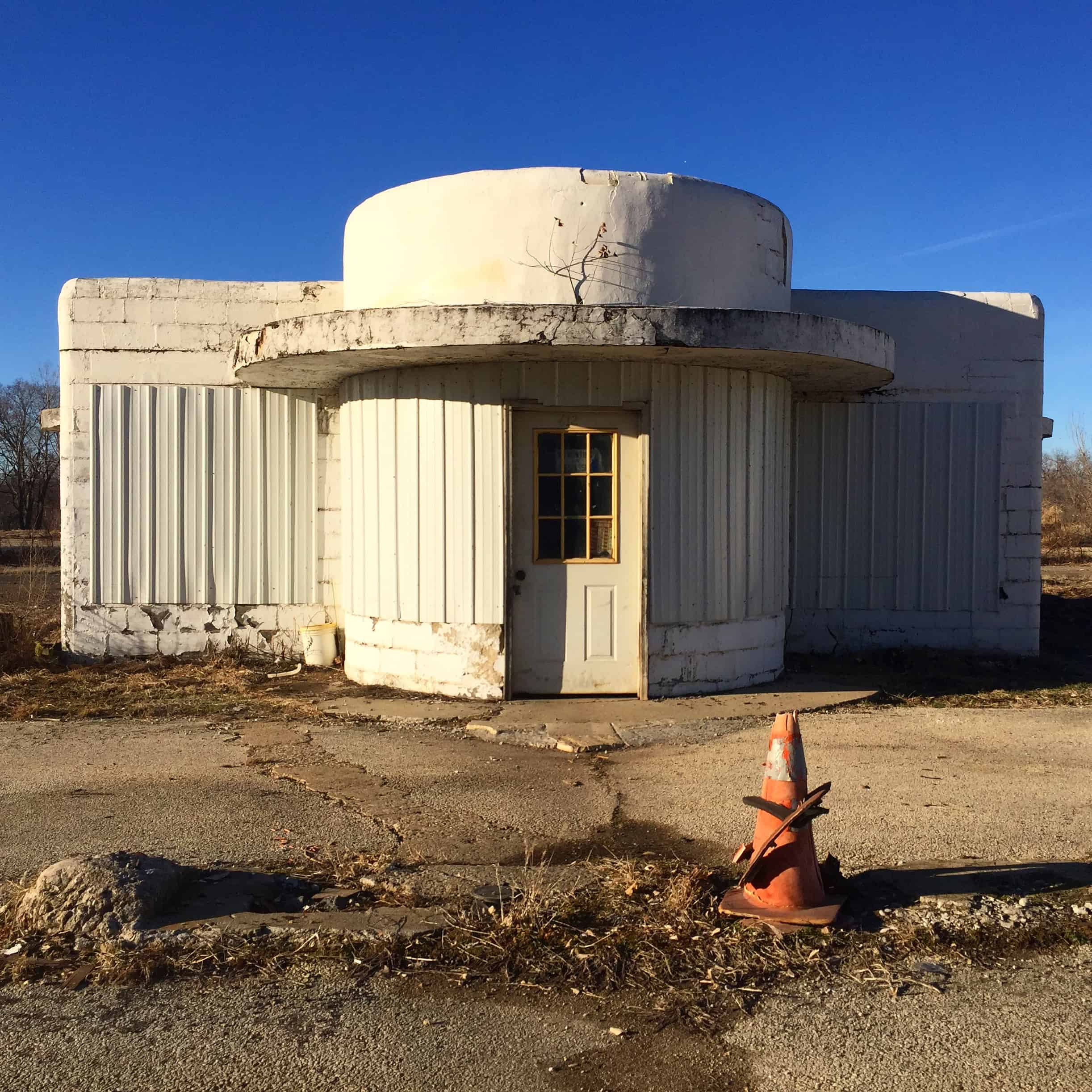 Cynthia Voelkl
ROAD VIEWS:
Photographic Glimpses of the Midwestern Cultural
Landscape
Landscape is history made visible.
-J. B. Jackson
In a society that is telling us more and more not to accumulate, to unclutter, to look ahead, I am
an inveterate collector and lover of things, and of looking back. I love the way our society and
our history, both good and bad, is reflected in objects and our built environment. I find myself
drawn to small towns and the remnants of all our pasts, both recent and long gone. I can feel
the memories there, and even though they aren't my own memories, they speak to me. Both
loneliness and hope pull me to these landscapes. The innocent cheer of neon, the loneliness of
abandoned buildings, and the quiet confidence of historic architecture, all these things compel
me to document them, make me want to listen to them, to hear them.
It clears my head to drive on back roads. There is something to be learned from observing these
landscapes. The alienation and splintering of our society is laid out in front of our eyes. I drive
through these towns and see POW flags in empty storefronts, occasionally a Confederate flag.
The layers of different times and businesses collide. Sometimes a car will pull over when I've
stopped to take a picture. I get ready to apologize for trespassing or being in the way, but they
are always there to see if I need help. Our society is laid out in these glimpses; the end of the
WWII generation, the aging of the baby boomers, the shift from small businesses, towns and
farms to industrial agriculture, and the resultant economic changes and rural exodus.
These glimpses are much more than merely old buildings or signs. They make us question not
only what happened in the past, but also what lies ahead.
www.thesandwichlife.com
https://www.instagram.com/thesandwichlife/?hl=en