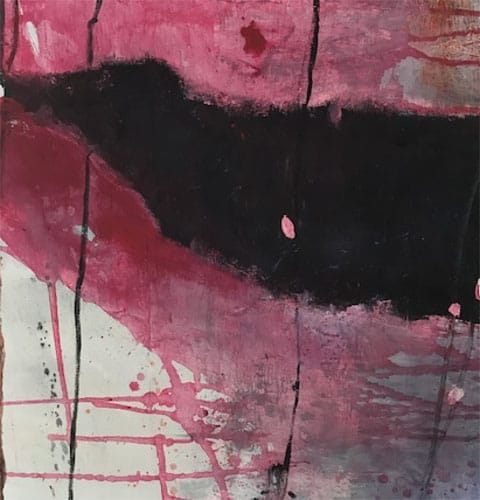 Connie Kelley
I paint because I love color.  I love to put color next to other colors and see the visual relationsip between the color. I love the texture of the paint, the thick and the thin of it.  I love seeing the results of different brush strokes. I love a thick thin and a thin line. Texture is also important to me.  A paint knife, mica or a gel creates an illusion. Having an image lacks importance to me. I am more interested in the process of the work than in the finished product. I want my work to present a harmony of color relationships and be pleasing to my eye.  When I start a work, I usually do not have a preconceived idea.  I may , and usually have a palate  in mind.  I let the painting speak to me as I paint and evolve from that place.
I have been painting for  40 years.  My love for painting began from travelling the world and  spending time in amazing museums. I decided that I would like to express myself through paint. I studied at the Old Lyme School in Connecticut, the Museum of Fine Arts school in Boston,  Reed Cardwell in La Jolla, California, and most recently for eleven years with Joanna Ruggerio in Plymouth and Barnstable, Massachusetts. I also took workshops from Cynthia Packard from Provincetown , Massachusetts and Terrance Coffman from  Jefferson, Wisconsin. I also studied with bob Dilworth, chair of the art department at University of Rhode Island.
I am also interested in photography and my subject matter of choice even surprised me. I love rust, debris, and some things we may pass everyday and not notice.  I find much beauty in these objects. I will often derive a palate from these photographs and use as a point of departure for a painting.
My work has sold in New York, Boston, South Carolina, Florida, and Connecticut.