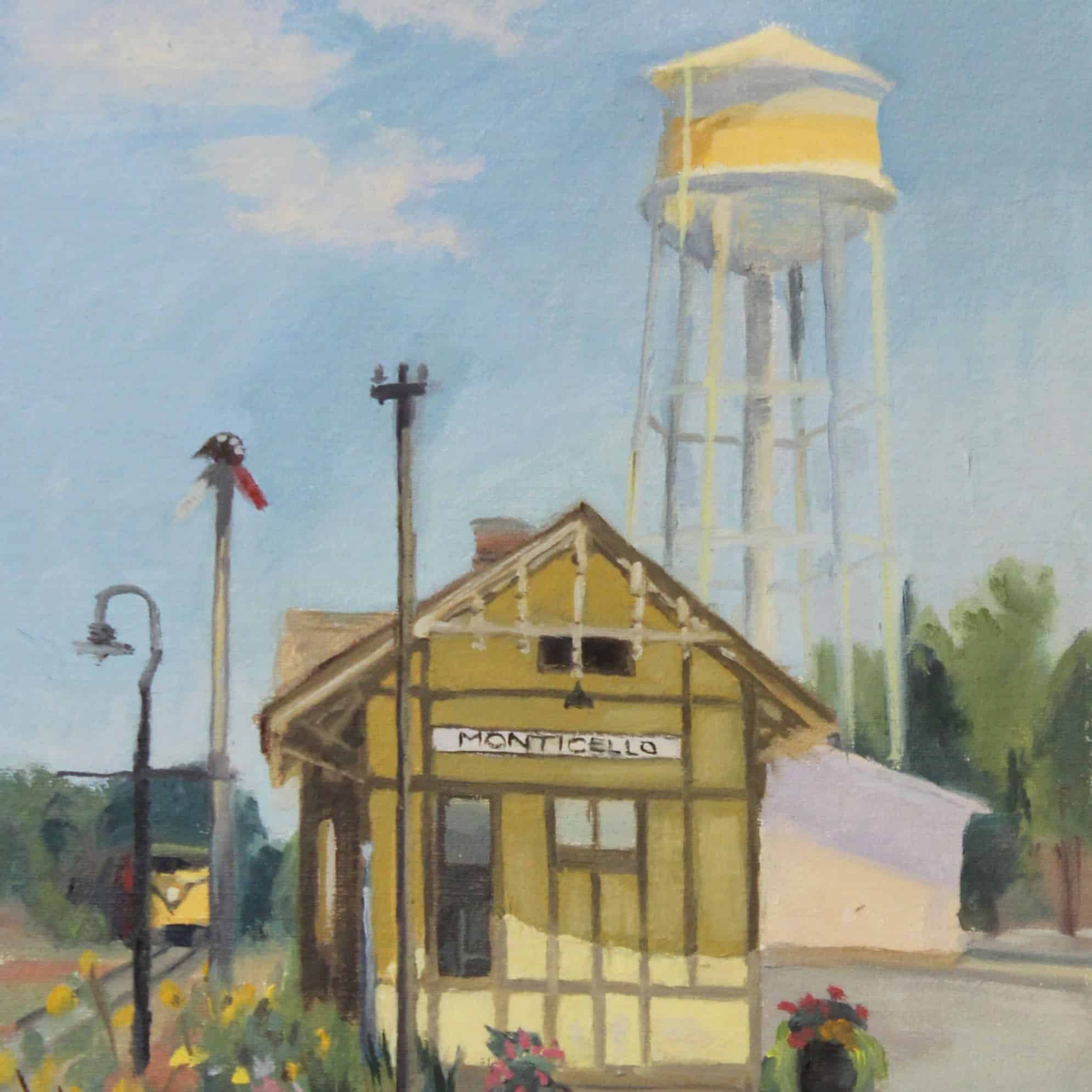 Caroline Goldsmith
Artist
217.229.9291
https://carolinegoldsmithart.com/
Caroline Goldsmith
Caroline Goldsmith was born in the city of Sydney Australia 1964. Goldsmith was busy creating since the age of three. Teachers reported on her love of color and line. At 18 she started her professional art career with an art apprenticeship with Miadna publishing company. Goldsmith studied fine art at East Sydney Technical College, now called The National Art School, at night while working as a finished artist during the day. Completing two years of drawing and color and design with honors.
Over the next decade Goldsmith studied life drawing and attended painting workshops with established painters in Australia of Helen Goldsmith, Alan Waite, Patrick Carroll, John Perkins, Brian Roberts, Rae Smith, and Judith White. Award winning artist, Helen Goldsmith, an honorary member of the Royal Art Society and Water Color Art
Society is Caroline's mother in law – and has mentored her art for a good part of Caroline's life. Goldsmith later studied pastel painting, printmaking and acrylic painting with Robyn Gosbell for several years while working as a graphic designer. 2015 Attended Ken Tiessen plein air workshop. Spring of 2017, attended plein air workshop of Master Painter John Burton in Carmel California. John Burton is mentoring Caroline currently as a landscape artist. When not traveling and painting Caroline works in studio and attends life model group to develop painting the figure. 1997 Goldsmith emerged onto the Sydney art scene and exhibited in juried shows winning several awards and
enjoyed recognition when she was recommended to apply for membership to the Royal Art Society. Goldsmith
applied in 1998 and was accepted by the North Sydney Council. Subsequently Goldsmith displayed and sold her
work at Lavender Bay Art Gallery North Sydney as an exhibiting member of the Royal Art Society. Goldsmith moved to USA in May 2000 with her husband and daughter. In 2012 Goldsmith joined the Monticello Arts Council and has re-emerged with a successful solo exhibition of landscapes at Red House Gallery, Monticello Illinois. In 2014 Goldsmith rallied with other plein air painters to show their current work in a joint show, at the Red House gallery. In 2015 Goldsmith won two Honorable Mention ribbons at the Inside Out Bloomington paint out plein air competition. Judge Ken Tiessen. Goldsmith has since held numerous solo shows in local galleries of Monticello
and Champaign. Juried into the International artisttable landscape 2016 online show. 2017 awarded artist residency
at Goldmoor Inn Galena. Juried into Affair of the Arts Show March 2017 Spring Grove IL. Juried into Paint it Ellicott
City, Invitational Plein Air event July 2017. Awarded Patron Purchase Prize at Golden Hills Plein Air 2017. Juried in as Associate Member of the IPAP 2018. Juried into OPA as an associate member in 2018. Most recently Caroline was
awarded an Artist-In-Residence with the National Park Services at Indiana Dunes Lakeshore National Park and as a
result of the residency Carolines work now hangs in the parks National collection. Her residency work was featured at the Gilbert Gallery for their November Showing.
Goldsmith is a plein air impressionist oil painter. She has beautiful use of color and tonal interplay with great abstract shapes and brushwork. Her goal is to share an appreciation of the beauty, joy and awe that surrounds us every day on this earth with artwork elevated to visual poetry. Caroline says "there is nothing better than watching the joy light up in a visitors face as they study the artwork and enjoy the experience."
Recent Accolades.
Juried into Northbrook Plein Air Event 2018
Chosen artist Juried into Lake Dunes National Park Residency 2018.
Invited to Paint at the Osh Kosh Fine Arts Plein Air Event 2018 & 2019.
2017 awarded artist residency at Goldmoor Inn Galena.
Invitational Plein Air event July 2017, Juried into Paint it Ellicott City, Judge Hai-Ou Hou
Awarded Patron Purchase Prize at Golden Hills Plein Air 2017
Juried into Affair of the Arts Show March 2017 Spring Grove IL
Boneyard Artshow Solo Artist at Silvercreek Restaurant April 2017
Juried into IPAP as an Associate Member 2018
Juried into OPA as an Associate Member 2018
https://carolinegoldsmithart.com/
Media stories:
https://www.wandtv.com/news/painter-captures-fall-colors-in-monticello/article_bcf35e4f-27e1-527d-a14d-ad798c4f2de1.html
https://www.nps.gov/indu/getinvolved/supportyourpark/2018-artist-in-residence.htm